Hyundai | New Thinking

Hyundai spent billions reinventing their brand. There was only one problem: They forgot to spread the news. So we turned the Hyundai site into a digital showroom that rivaled their real ones. Knowing that people search for car models, not brands, we designed every page to act like a homepage.
As the creative lead on Hyundai, I developed the content strategy to rebuild the site, wrote boatloads of copy about cars, managed multiple copywriters, and wrote and produced the anthem film.
The sultry twang of Jeff Bridges explains New Thinking:

Every page acts like a homepage.
People don't search for brands. They search for models. So we treated Google as the first step in the car-buying process and designed every page to feel like a standalone homepage.
More than sheet metal and smooth leather.
While other automotive sites focus on nothing but the cars, we created a new section of the site called 'New Thinking' that explains what separates Hyundai from everyone else.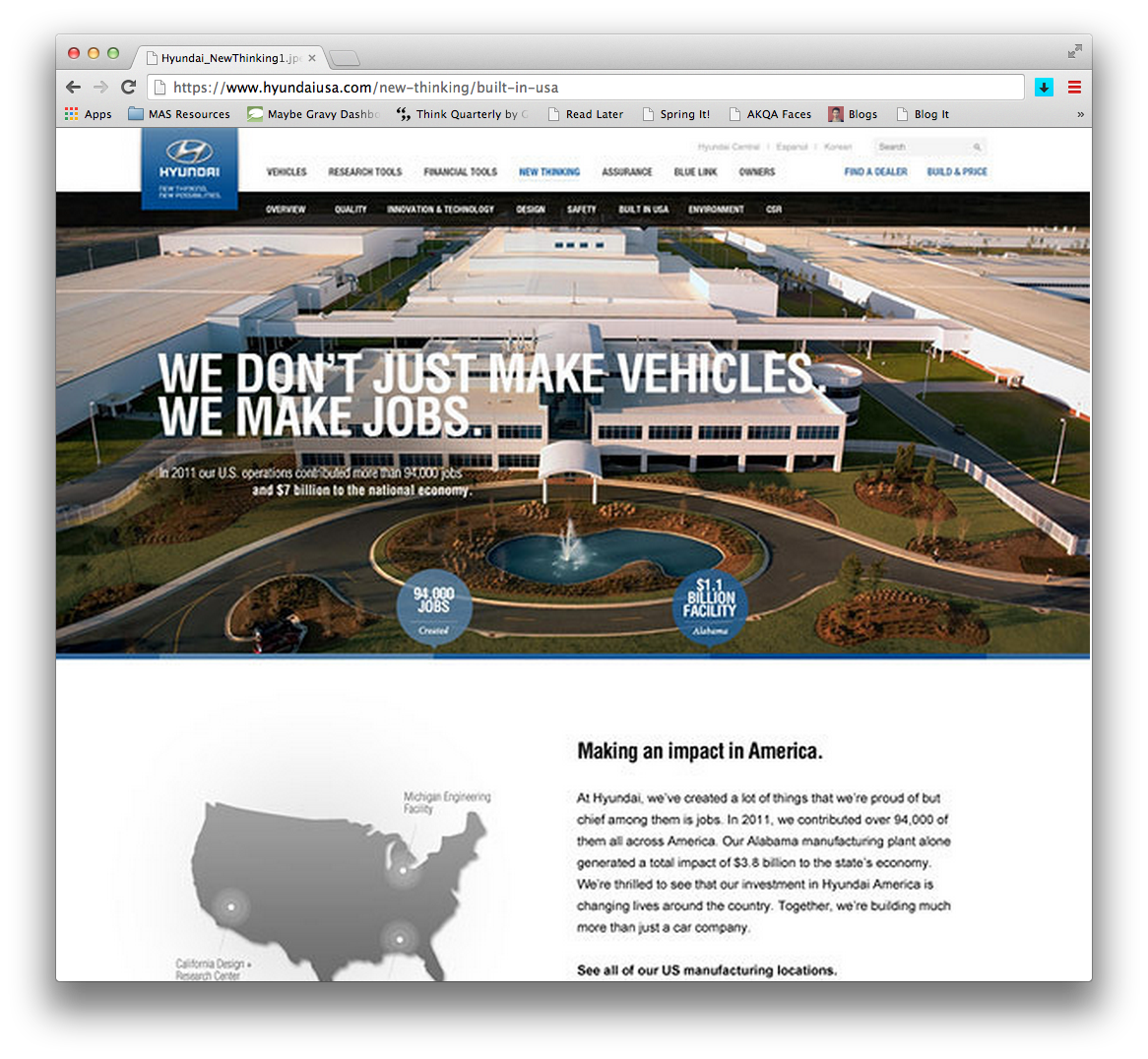 Hyundai's portable showroom.
People avoid the showroom because it's too much pressure. So we let people learn about Hyundai cars when and where they want, with a fully responsive site.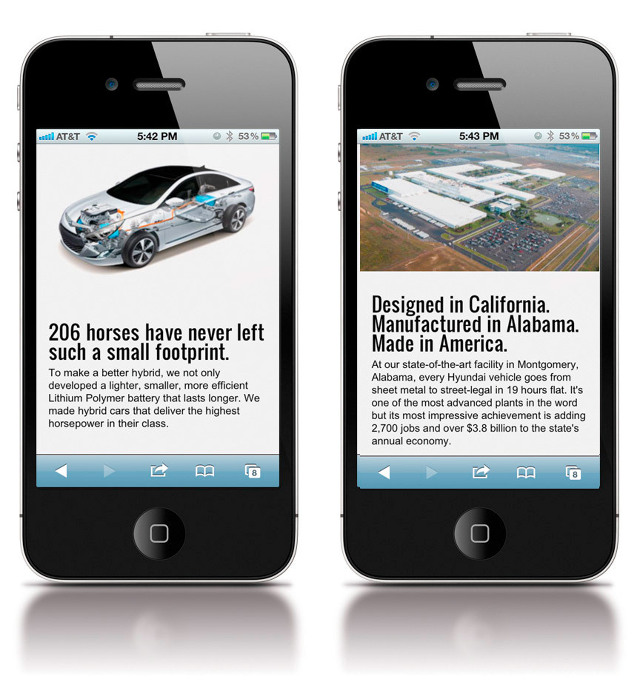 Once word spread that Hyundai was new, more Hyundai vehicles hit the road.
Hyundai.com received 47% more traffic to the all-important Build & Price page, where most conversions happen. Within two months of launch the all-new New Thinking section was receiving 4,000 visits per day.
Agency: AKQA
Role: Copywriter/Creative Lead