Rox's Secret Code | Picture Book
FWA Site Of The Day • Apple Store App of the Day

On the side, some work friends and I wrote a picture book that inspires girls to code. Inspired by a client brief, the goal of the book is to help make STEM fields more diverse.
Order the book
Rox is a tech-savvy badass.
Instead of cleaning up her messy room, Rox decides to code a robot to do it for her. When Chorebot becomes too smart for his own good, Rox is on her own to figure out a solution. The story is about more than technology: it's about bravery, curiosity, and leadership – values that point to a fulfilling future.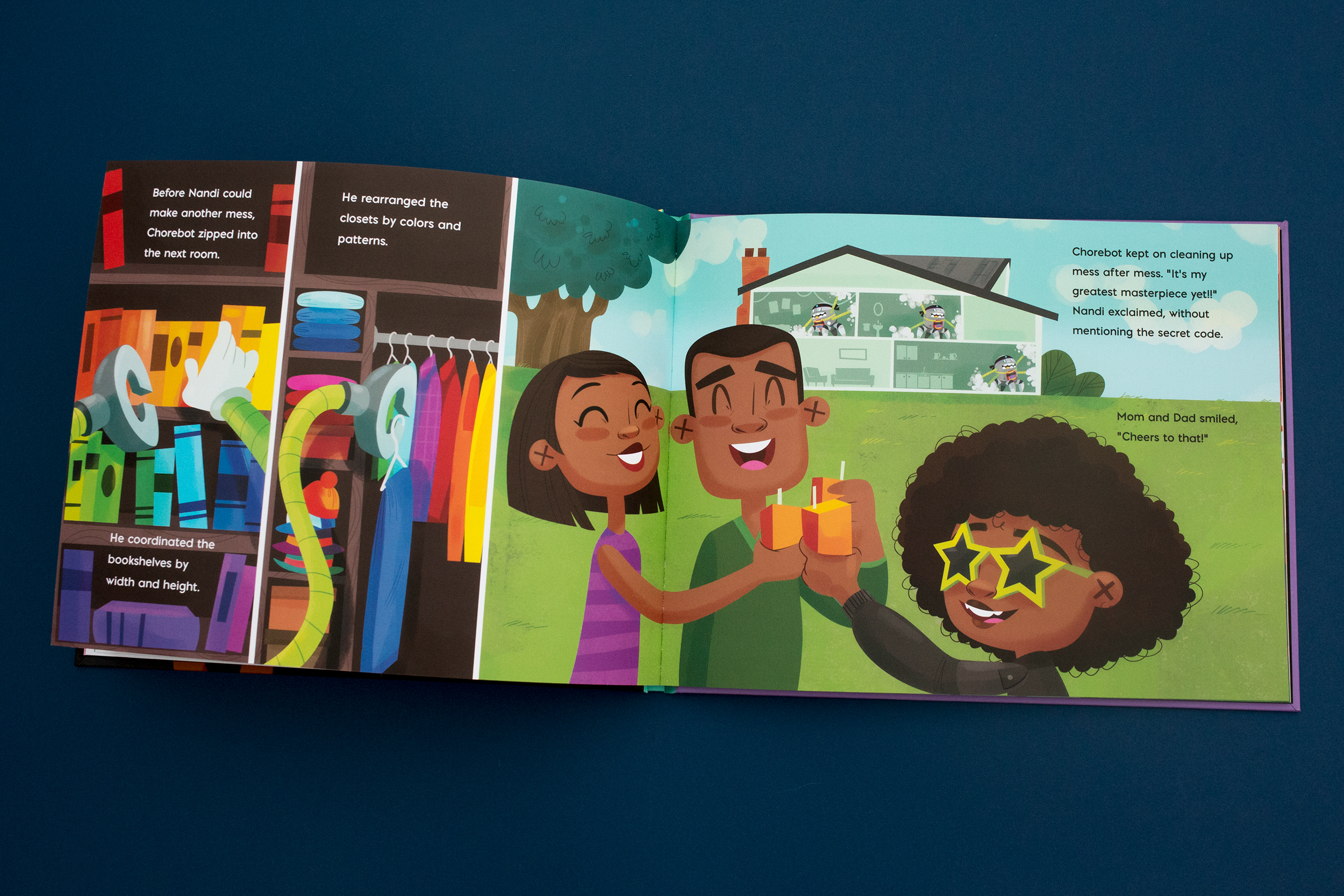 Rox's Secret Coding Game
At the end of the book, the story isn't over. Turning inspiration into action, our companion app lets kids design their own robots and learn how to code.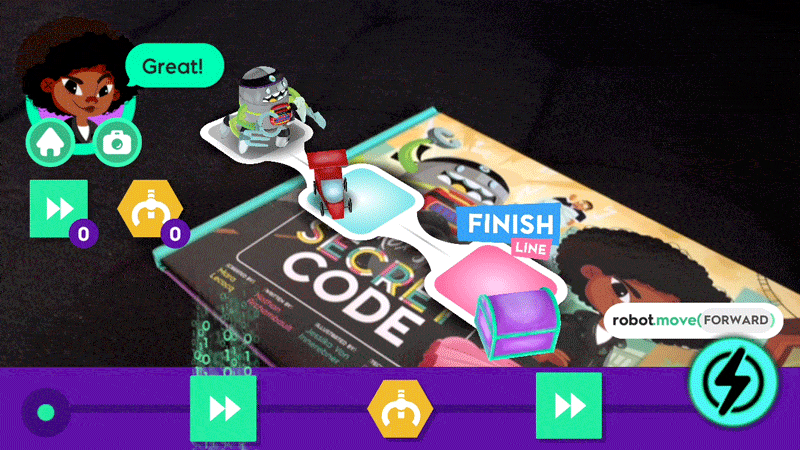 Rox's Secret Code started out as a customizable book so that any girl could be the hero.

Before POW! published our book, we self-published a customizable version. On our site, you personalized the hero's name, skin color, hair color/style and eye color, so she would look just like the girl you want to inspire – creating a relatable role model, for anyone.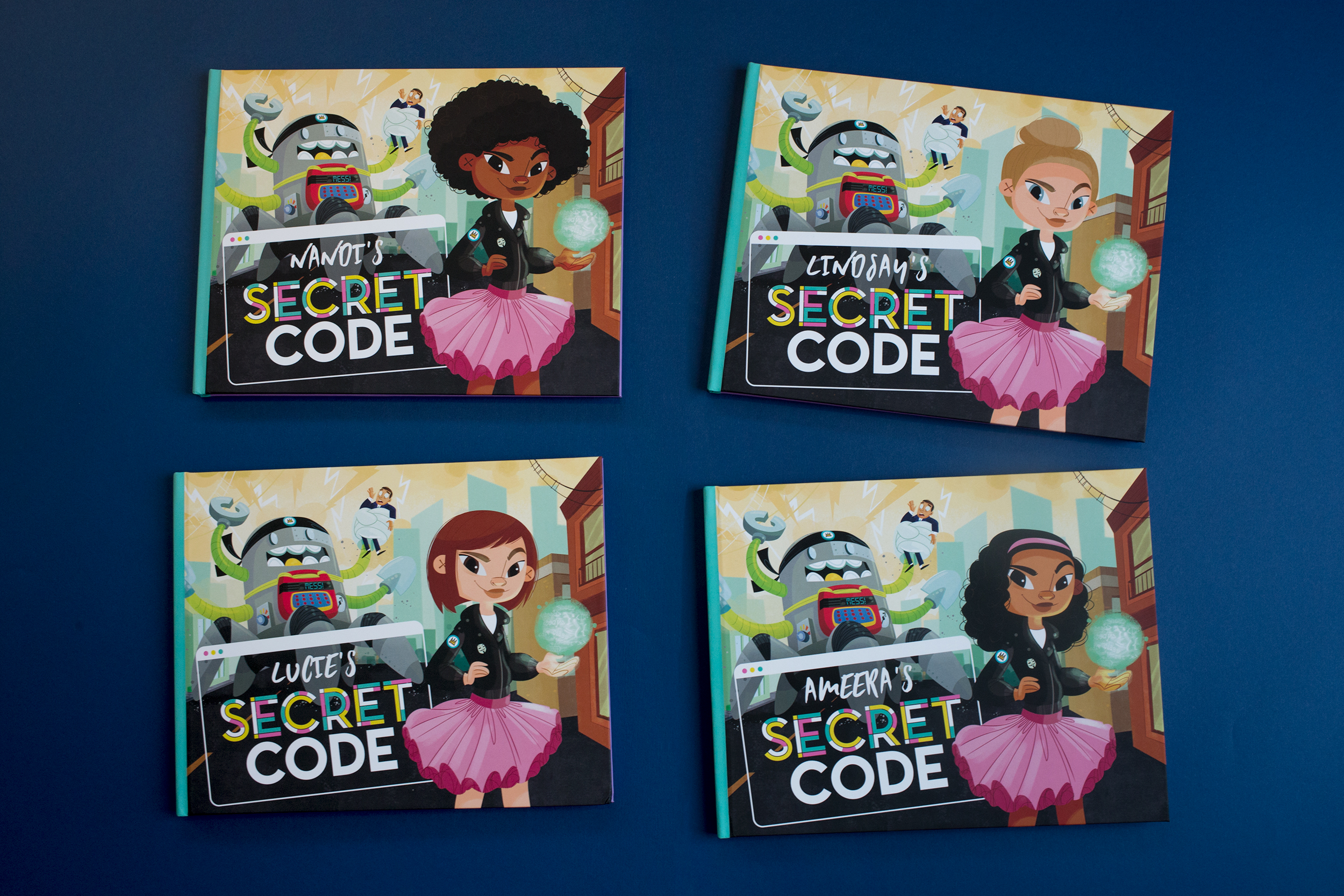 The most inclusive children's book, ever.
Mixed race parents, same sex parents, and single parents are common IRL but nonexistent in children's books. With Rox's Secret Code, any family could see themselves.

Empowering girls to be unstoppable.
Our launch video inspires parents to teach their girls to #BreakStereotypes so they'll grow to be unstoppable.

The best part about writing Secret Code? Hearing from parents.
We hear about kids who want to read it over and over again. Girls who start playing robot instead of princess. Kids who dress up as Rox. I'm very proud of every girl who walks around saying "MESS! MUST CLEAN!" in a robot voice.

Press

CREDITS
Co-creator/Art Director: Mara Lecocq
Co-creator/Author: Nathan Archambault
Lead Technologist: Rodo Dengo
Illustrator: Jessika von Innerebner
Publisher: POW! Kids Books