Lincoln | Coastal Mornings
2023 PRWeek Shortlist • 2023 NY Festivals Bronz
I helped launch a rejuvenating new fragrance with an unexpected twist: It's not from a cosmetics company, but an automaker. 🤯
Serena posted a real ad for a fake fragrance.
Freshly retired, Serena Williams kicked things off by
posting a fragrance ad
that made it seem like our fragrance was her next endeavor.
To promote our fake fragrance, we built a faux storefront.
People visiting Art Basel Miami thought that a Coastal Mornings boutique was coming soon, including a CTA that invited people to our launch event.
On the Internet, an army of fashionable influencers was in on the act.
They told their audiences that they'd received a mysterious new fragrance in the mail, along with an invitation to a launch event in Miami.
We made it feel real with hand-crafted bottles and elegant design.


In addition to giving Coastal Mornings a unique design, we partnered with a glass blower to make a limited series of bottles with an orange ombré effect that suggested the rising sun.

At Art Basel, we revealed the brand behind the fragrance.
At our event in Miami, we pulled the rug: Lincoln was the brand behind the fragrance.
Serena
explained to her fans
the full deal with Coastal Mornings and why Lincoln was behind it.
Our influencers followed up their blind teaser posts with elegant shout outs to Lincoln, like
this film-noir inspired tour de force
.
Experience the scent for yourself.


Anyone who stopped by could try Coastal Mornings, the only time it was available outside of a Lincoln.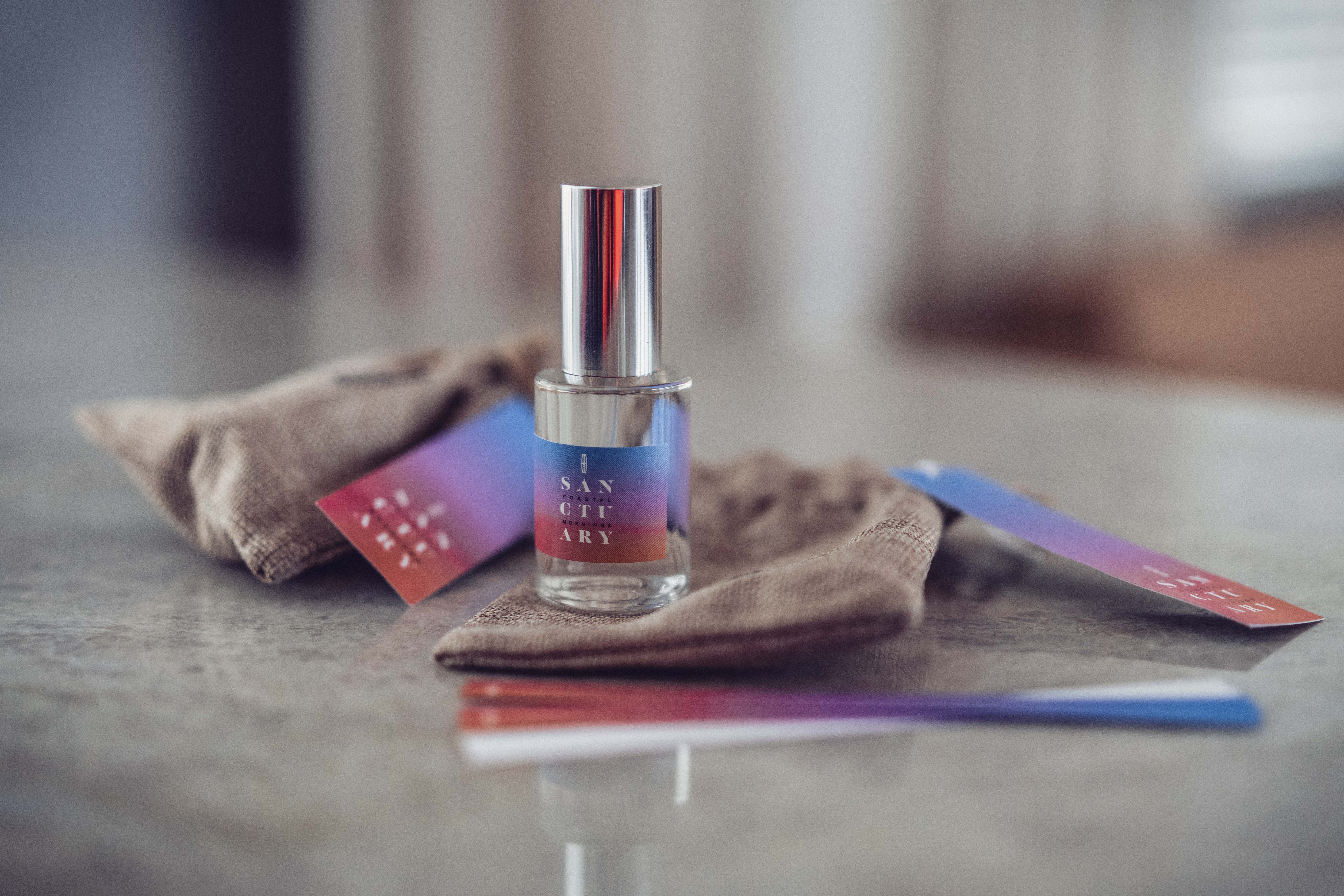 Our Charity Auction let anyone in on the action.
Serena signed custom bottles that we auctioned off to the Boys & Girls Clubs of Palm Beach County.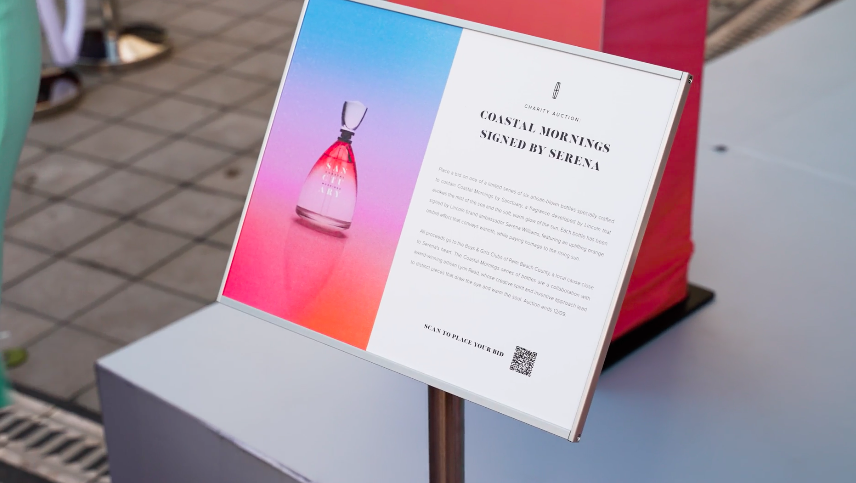 The futuristic Lincoln Star Concept vehicle was on display, a future home of the Coastal Mornings fragrance.
We connected the dots between scent & sanctuary.
We brought together Serena, a scent expert, and a Lincoln designer to explain the important connection between scent and sanctuary.


A deeper dive into Coastal Mornings.


Lincoln understands that scent can have a powerful effect on mood. So, in their never-ending quest to create the most revitalizing vehicles on the road, they did something you wouldn't expect from an automaker. They developed a soothing digital scent that will only be available in a Lincoln. The Coastal Mornings fragrance, with notes of sea mist and the soft, warm glow of the sun, was created to rejuvenate you by evoking the feeling of a walk along the beach at sunrise.
To draw attention to Coastal Mornings, we went to Art Basel in Miami and performed our own version of performance art. Instead of simply announcing scent as a new Lincoln feature, we hid the brand behind the scent and presented it as an all-new fragrance in a limited series of custom-made, artisan-blown bottles.
Once people were eager to learn more about the Coastal Mornings fragrance, we revealed the twist: it's not a new fragrance from a cosmetics brand, but a digital scent created by Lincoln in order to provide a new dimension of sanctuary when you're driving in one.
Thanks to Hudson Rouge for bringing me in to help out on this project and thanks to Lincoln for letting us present Coastal Mornings in a unique, unexpected way.

CREDITS
Agency: Hudson Rouge
CCO: Jon Pearce
Creative Director: Nathan Archambault
Creative Director: Luke Partridge
Creative Director: Brett Minieri
Producer: Mary Ellen Verrusio
Design Agency: Studio Butch
Glassblower Studio: Vitreluxe
Editorial Company: Cosmo Street
Editor: Joshua Berger
Videographer/Editor: Dylan Rives
Influencer Agencies: KRo & UWG
Talent: Serena Williams