The Clapping Clock

As the coronavirus spread across the globe, something beautiful started happening. Communities all over the world came together to applaud those who take care of us.
But the frontline workers we clapped for were often too busy working or recuperating to stop and listen.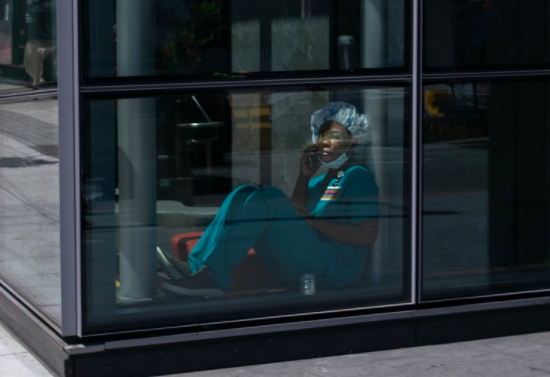 So we built the Clapping Clock:
a place for frontline workers to come, at any time, to hear the applause meant for them.
Providing a lift to those who need it most, the Clapping Clock curated celebrations from different cities around the world, every day.
With the Clapping Clock, a local round of applause can reach a global audience and a few minutes of clapping can last forever.


CREDITS

Agency: Hudson Rouge
CCO: Jon Pearce
Creative Director (Copy): Nathan Archambault
Creative Director (Art): Stephen Paul Wright
Program Director: Heather Tafel
Site Development: Charlie Seitz
Curation: Emily Wood and Shareen Stanfa
Producer: Sara Gold