Casper | The Wave Mattress


An integrated launch campaign that uncovers innovation under the sheets.
Introducing the Wave
To help Casper launch their new premium mattress, the Wave, we developed an integrated campaign that used wave lines to act as a metaphor for ergonomic support, give meaning to the name of the product, and visualize that the Wave is fine-tuned to your body.
Before the Wave launched, teasers appeared near Casper stores.
On launch day we replaced the teasers with ads that show off the product and invite people to try it inside the store.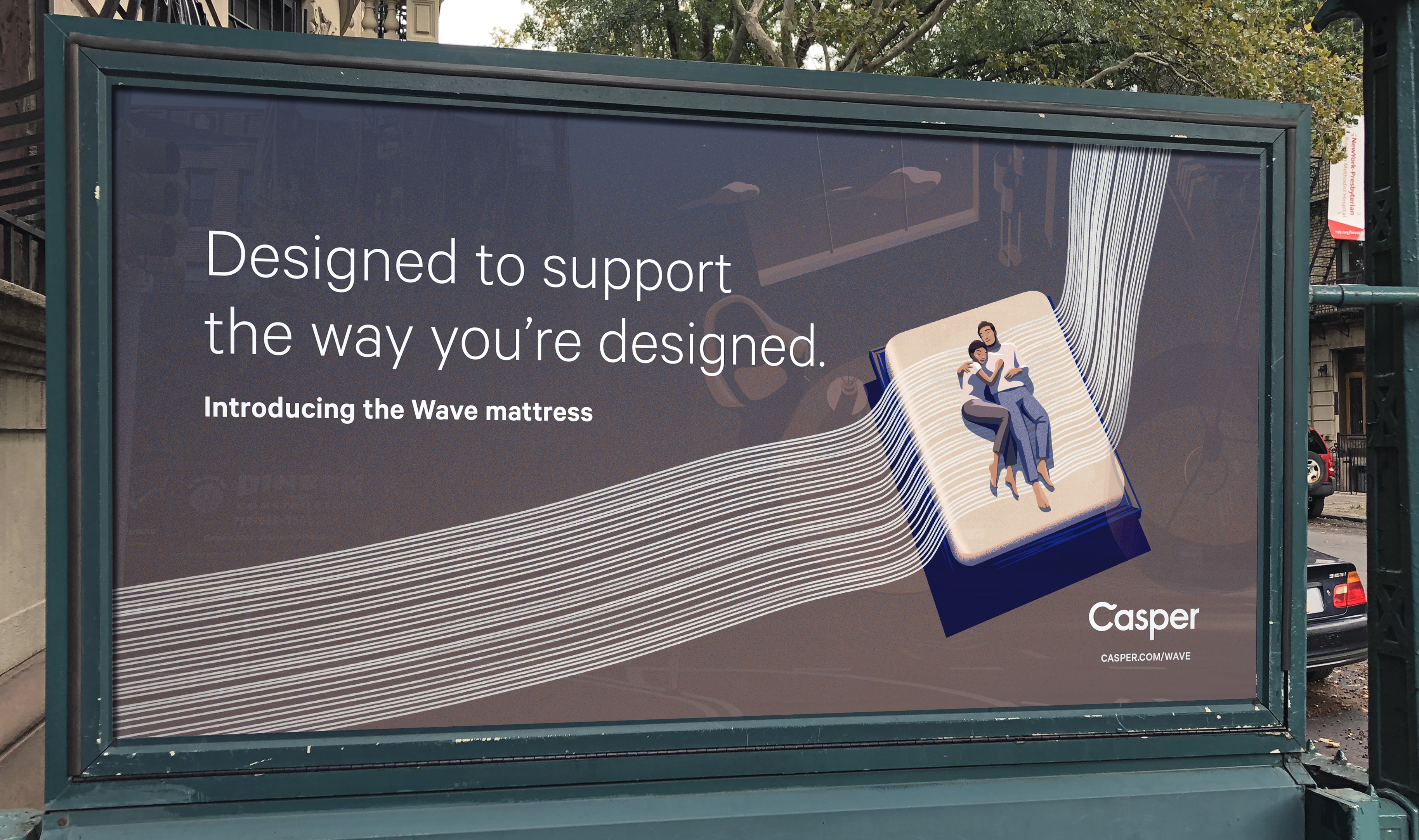 Online videos celebrate the two primary benefits of the Wave: ergonomic support and heat-wicking.
Print ads explain why Casper made the Wave and why you should try it.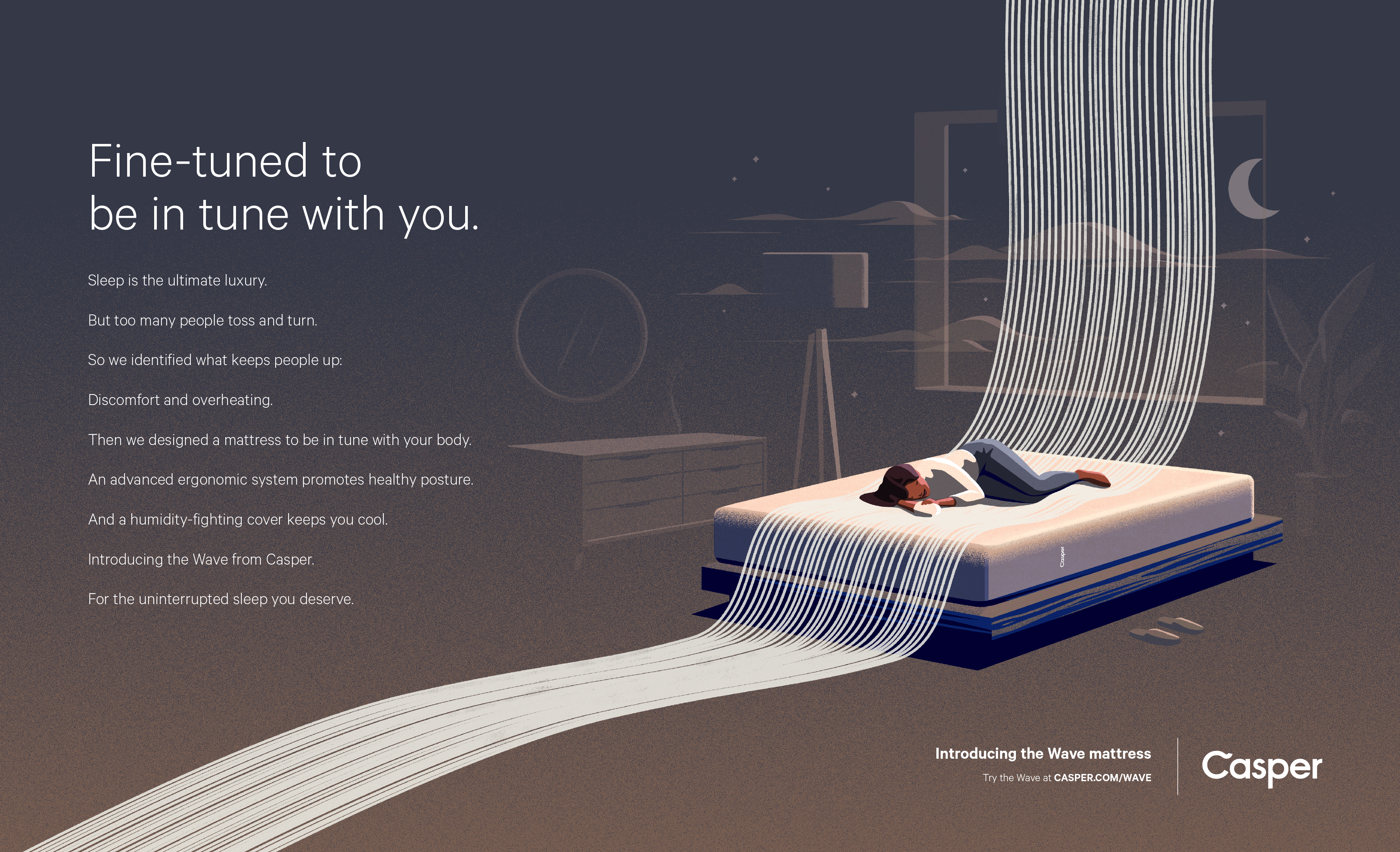 Online ads targeted troubled sleepers who have the most to benefit from more innovation under the sheets.
And, of course, we wouldn't be able to sleep at night if we didn't make banners.

CREDITS
Agency: Casper in-house
Creative Director, Copy: Nathan Archambault
Creative Director, Art: Lim Win
Producer: Sharon Mendelow
Illustrator: Owen Gatley
Animation: Oddfellows