CW-X Conditioning Wear | Site Redesign & Campaign


CW-X makes really expensive tights, designed for serious athletes, packed with technology. Unfortunately, all their tights look the same, making it hard to athletes to know which gear is right for them. So we created a new site that lets people search based on the sports they play, while further differentiating CW-X from everyone else by focusing on the unique technology in each piece of CW-X gear.
Understand what you're squeezing into.
We made it easy to see what was special about each pair of tights and how it was different from the rest of the line-up. By personalizing each search to the individual, more people found themselves wicking away sweat in CW-X.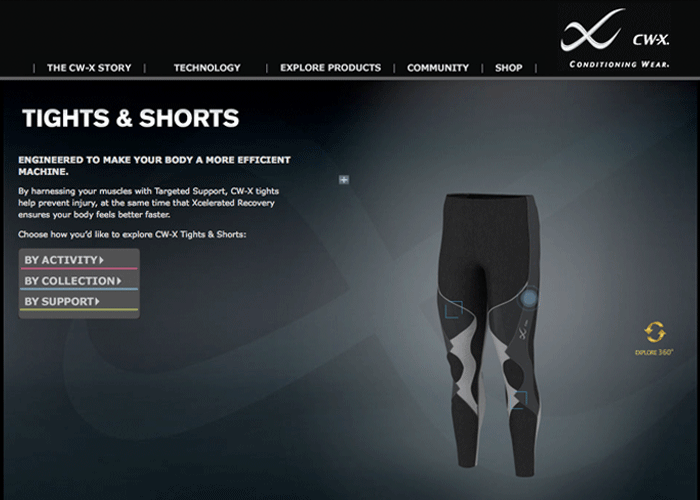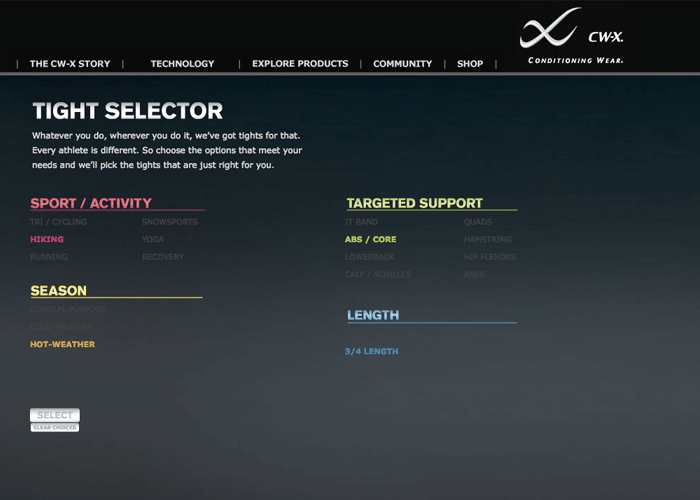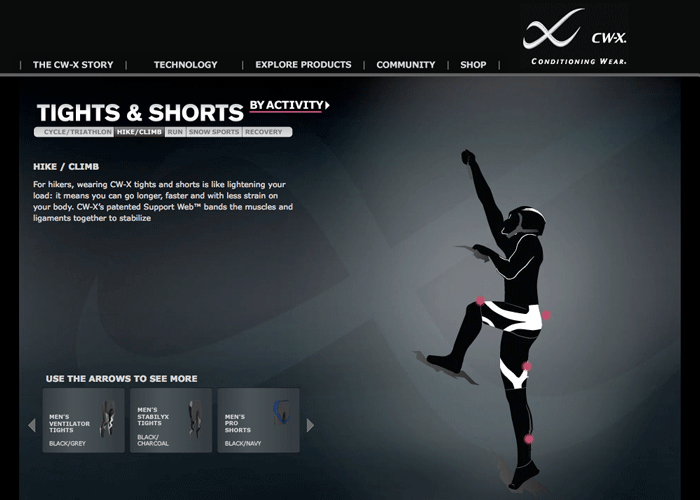 Sports bras that start with science.
Not all sports bras are created equal and none compare to what CW-X has to offer – they even have the patents to prove it. The site highlights the importance of a sports bra that doesn't create the dreaded uni-boob and prevents large chests from going for a run on their own.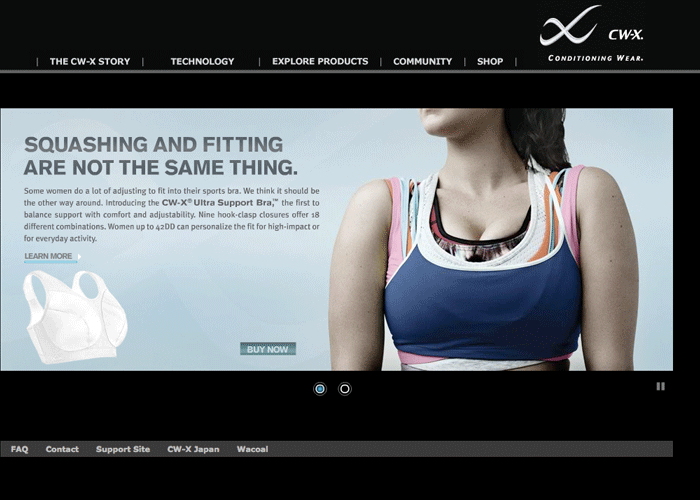 A campaign that made fun of tech-free workout gear.
We launched the site by comparing the "features" of other workout gear (like pockets and leg holes) to the seemingly endless technology in every piece of CW-X apparel.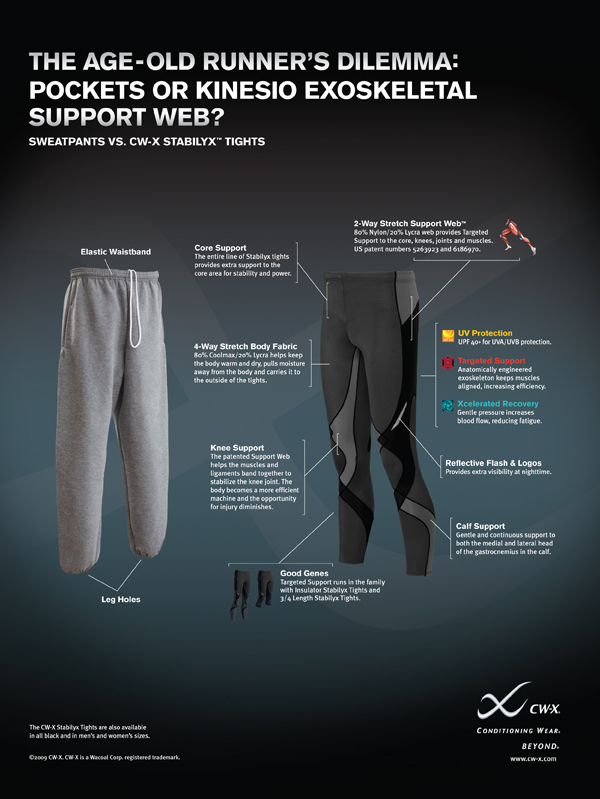 Agency: Walrus